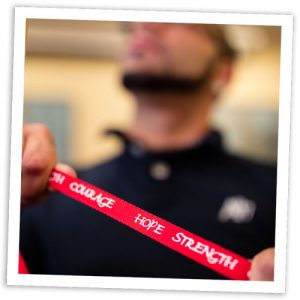 Bad times can turn into good times. Henry is living proof.
"It's crazy to think that just over a year and a half, I went from wanting to end it all to now I'm just in love with everything that's going on," he says. "That's why I just keep on pushing through everything."
Henry was 25 in October 2014 when he learned he was HIV positive. The news hit him hard when he went to the clinic to get his test results.
"I was shocked and disappointed in myself, and I felt sick," he says. "I was on my drive home after that and I just wanted to crash the car."
But he kept his eyes on the road ahead. Life tried to knock him down over the next 12 months, and he kept bouncing back up.
Losing a Loved One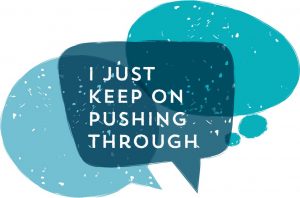 Five months after Henry's HIV diagnosis, his father died of cancer.
They were very close, so it was a major blow.
"When I got diagnosed, I didn't even have time to think about myself because I was taking care of him. It was really bad."
After that, he had to help his family find a new home because the one they were living in went into foreclosure.
He blew out the engine in his car and took on a new job that didn't work out as he'd hoped. Before long, he could barely pay his bills.
"It felt like the whole year was just horrible," he recalls.
But things got better. Lots better.
Saved by a Support Group
A few months after he was diagnosed, Henry went to his first support group for people living with HIV. At first, he was afraid people in the group would be staring it him, but it wasn't like that at all.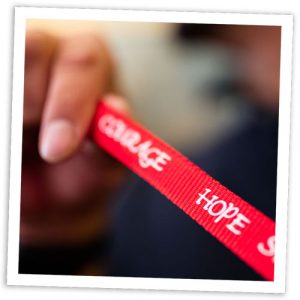 The group welcomed him. One member was a guy he went to high school with. They never really knew each other in school, but they became friends in the support group. The group meets just once a month, so he cherishes the opportunity to get together.
"Everything just worked out perfectly," he says. "I feel like now, these people, even though we don't speak every day, I feel like I know that I can call them and they'll have my back. And I can speak to them about anything and not feel judged or anything.
---
Henry's lanyard is a constant reminder of how he should approach each day -- with courage, hope and strength.
---
"That's why I feel it's very important to have the support group. If you don't have the support group, you have nothing."
Having people to talk out his problems with, and knowing there were others facing the same challenges, helped give him strength when he needed it most. Now he wants to help other people who are in the same situation.
"I want them to hear my story, because without me hearing other people's stories, I wouldn't have been able to overcome what I was going through."
Working Things Through with his Partner
Like a lot of people who've been diagnosed with HIV, Henry had problems at first with his longtime partner.
"It was kind of like we hated each other — just strangers living in a house because he didn't understand what I was going through," Henry recalls. "He doesn't have HIV. We've been together nine years. It was definitely hard to want to talk to him but it felt like he was judging me, and I felt like I didn't deserve to be with him."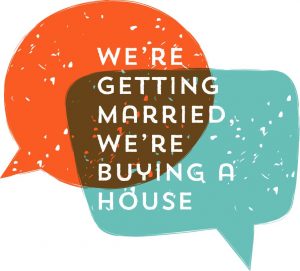 But the bonds that kept them together all these years were strong enough to help them overcome.
Yes, it was bad, he admits, "but, now, we're getting married, we're buying a house, we bought our first brand new cars together.
"My family is in a better place. I am just overall happy now. I have a good job now. I'm very blessed and I feel so much better."
That's the power of pushing through till your life improves.