Positive Peers is an easy-to-use HIV app that helps people better manage their condition.
Positive Peers is specifically built for young adults, ages 13 to 34, who are living with HIV. It's a confidential tool connecting young people with HIV to care and to social support. Our HIV app offers healthcare information, social networking, and self-management tools to support HIV-related, holistic care.
---
"Some people need a support system — people they can reach out to when they're scared —
help connect people that are all going through the same thing."
- Dennis W., Positive Peers Member
---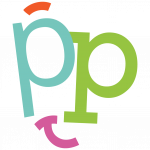 Our History
2014
Jennifer McMillen Smith, MSSA, LISW-S, Positive Peers Project Director, often stressed the importance of community at her MetroHealth HIV support groups – even encouraging participants to exchange phone numbers. Knowing that they connect on social media, she piloted a secret, private Facebook group. But Smith's clients wanted something more: their own social network.
---
2015
The HIV/AIDS Bureau at the U.S. Health Resources and Services Administration (HRSA), part of the Department of Health and Human Services (HHS), provided funding to 10 communities to develop digital media tools, including smartphone apps, to connect people with HIV to care and help them stay in treatment. Under the leadership of Principal Investigator Ann K. Avery, MD, MetroHealth was one of those communities.
The idea, when it was hatched in 2015, was that patients using the app/private social network would be more involved in their health care, feel less isolated, and would be better prepared to live life with HIV. Data suggest that is all true: The youngest people in our Positive Peers community, 13-24 year-olds, are 4.2 times more likely to achieve sustained viral suppression, according to a recent evaluation by researchers from Kent State University College of Public Health, lead by Mary M. Step, Ph.D.
---
2020
Positive Peers scales up to national online enrollment.
Positive Peers efforts are recognized by Ryan White HIV/AIDS Program and highlighted in their 2019 Annual Report. This article describes the evolution of the Positive Peers app from a single social work support group to a broadly available tool.
---
2021
Positive Peers engages in partnerships with Key Health Partners.
---
Today
Since March 2020, overall app users have more than doubled, now supporting individuals across 28 states. We continue to grow, month after month.
MetroHealth continues to seek input from a Community Advisory Board (CAB), comprised of young people living with HIV to share their ideas and suggestions. Their guidance is invaluable and helps us maintain the best HIV app possible.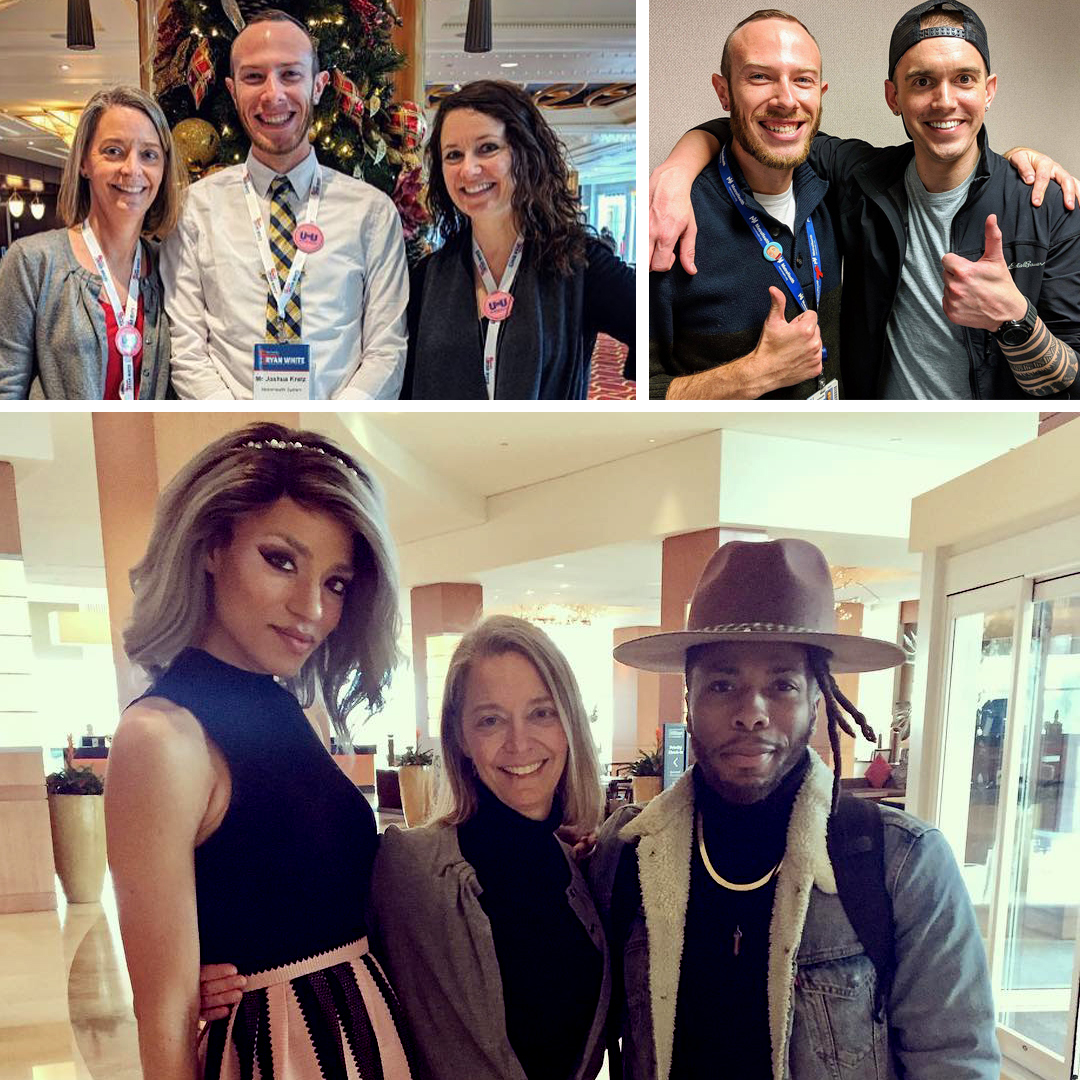 Pictured above:
Top left: Positive Peers Principal Investigator Dr. Ann Avery, Former Project Coordinator Josh Kratz, and Project Director Jen McMillen Smith. Top right: Former Project Coordinator Josh Kratz and Josh Robbin of I'm Still Josh HIV Blog. Bottom: Positive Peers Principal Investigator Dr. Ann Avery and Arisce Wanzer and Olutayo from the Truvada for #PrEP commercial.
---
FAQs
Is it free to use?
Yes. You will need a functioning iOS or Android smartphone and a current email address.
Where can I download the app?
The app is available for download from the Apple App Store and Google Play. Guests can access Med Reminders and our articles. Full access to all app features and the community requires registration through our website.
What are the requirements for registration?
You must be a person living with HIV, between the ages of 13-34, and living in the United States. You will need proof of your HIV status or proof of HIV care from one of our Partner Organizations. You will also need proof that you are between 13 and 34 years old.
Why is the app only available in the US?
We currently limit availability to the US to protect our app users' data from unauthorized access or compromise.
Why does the Positive Peers app focus on youth and young adults (ages 13-34)?
Young people — especially young people of color — are disproportionately affected by HIV. There were 32,100 estimated new HIV infections in the US in 2021. Most of these new cases were among 25-34-year-olds (13,800) and 13-24-year-olds (7,200). Furthermore, 26% of new infections are among Black/African American Gay and Bisexual Men, and 3 out of 4 of those men were aged 13-34. (Source) Given this growing age group's difficulties in managing their HIV care, Positive Peers aims to empower, engage, and support young people in their journey to achieve and maintain viral suppression.
Is the app safe?
Yes, the app is safe and discreet. For the safety and privacy of all users, registration is required to gain access to the full app and community. Entry into the app is password-protected and times out after inactivity. For more information, read our Privacy Policy.
Is the app monitored?
Yes. The app is monitored by the community, as well as our Admins and Key Health Partners. This app is not to be used as a dating platform and such messaging is deleted and can result in being blocked from the app. Members can flag inappropriate content.
---
The Positive Peers app was developed by The MetroHealth System's Compass Services.