The Positive Peers App is available ONLY only through a confidential registration process. Click the button below to get started!
---
---
Sign up and we'll send you get you started.
Positive Peers is a password-protected, tailored smartphone app with a private, stigma-free, supportive community to support young people living with HIV. The app is accessible only through a confidential registration process. Once you become a member, you can:
Connect with peers living with HIV in a stigma-free, supportive environment.
Chat one on one with individuals and get advice when you need it most.
Get info about sex, dating, life hacks, and LGBTQ topics when living with HIV.
Set reminders to take medication and track your health.
Use our relaxation techniques to help improve your mood.
Contact your HIV health care team: doctors, nurses, social workers, and additional support members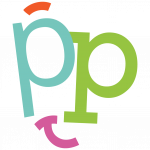 Learn more about our app features >
---
New Features

Custom Avatars
To help members get to know you better, you can now upload a personal image for your profile, or you can use one of dozens of avatar options to express how you're feeling.
Group Calendar
The calendar can be used to remind you of doctor appointments, meetings, or important events. Your calendar also includes monthly events for the entire Positive Peers community. And more great updates are to come.
News and Alerts
See notifications when new posts are added to the community and the blog. The Positive Peers admin always has a message for the group in the "What's New" section at the bottom of the home page, too.
Join us today.
Click the button below to start the registration process!
---
This is made possible by a grant from the U.S. Department of Health and Human Services, Health Resources and Services Administration (HRSA), HIV/AIDS Bureau's Special Project of National Significance Program. It's contents are solely the responsibility of the authors and do not necessarily represent the official views of the government.
---
Positive Peers is a private social media app for young adults, ages 13 to 34, who are living with HIV. The app offers information, social networking and self-management tools to support HIV-related, holistic care. The Positive Peers app was developed by The MetroHealth System's Compass Services, in collaboration with Blue Star Design and Blackbird.
We believe patients who use our Positive Peers app will have better retention in HIV healthcare, feel less isolation and stigma, and will be better able to self-manage their HIV, leading to better health outcomes like HIV viral suppression. We are working with Kent State University's College of Public Health to evaluate the effectiveness of the app and to see if we meet these goals.
During the development period, the Positive Peers team sought input from a community advisory board (CAB), comprised of young people living with HIV. The CAB continues to share their ideas and suggestions and help us create the best app possible.
To learn if you're eligible to use Positive Peers, click here. For more HIV resources and information, follow Positive Peers on Facebook, Instagram, Twitter, and YouTube.
Positive Peers is made possible through a U.S. Department of Health and Human Services Health Resources and Services Administration, HIV/AIDS Bureau Special Projects of National Significance (SPNS) Grant to The MetroHealth System. For more information about the SPNS grant initiative, visit: http://hab.hrsa.gov/abouthab/special/socialmedia.html#5
FAQs
Why will the Positive Peers app focus on youth and young adults (ages 13-34)?
Young people — especially young people of color — are disproportionately affected by HIV in Cuyahoga County. In 2015, 57% of the county's new cases were under the age of 30 (n=119). Of those 119 cases below the age 30, 83% were African-American (n=99). This trend seems to be increasing each year, as evidenced by the 73% increase in new cases between 2010 and 2015 among in those who are 20-24 years of age. Given this growing age group's difficulties in managing their HIV care, Positive Peers aims to empower, engage, support young people in their journey to achieve and maintain viral suppression.
What HIV-related healthcare services does MetroHealth provide?
MetroHealth provides holistic healthcare to over 1,500 unique patients living with HIV. Our patients receive care from a team that includes physicians, nurses, social workers and others to provide both medical treatment and social supports. MetroHealth offers support groups and additional services through Compass Services, a program generously supported by the DBJ Foundation and Ryan White Part A.
Reference
2015 HIV/AIDS EPIDEMIOLOGY PROFILE RYAN WHITE PART A CLEVELAND TGA/CUYAHOGA COUNTY. Cleveland Department of Public Health. Published: 05/17/2017. Accessed: 06/06/2017. Available at: http://www.clevelandhealth.org/assets/documents/health/health_statistics/2015_Ryan_White_Planning_Council_RAG_Presentation_5-17-2017.pdf