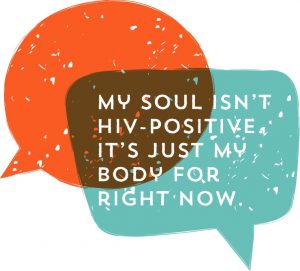 There's one part of you that a virus can never reach, Sameer says.
"My soul isn't HIV-positive," Sameer says. "It's just my body for right now."
Sameer was diagnosed nearly eight years ago. He was 23 and a year out of college. The years have not always been easy. It can be hard sometimes, living with HIV.
But Sameer's experience shows how a positive diagnosis can teach you something you might never learn otherwise — your value as a person.
"Really learning how to love yourself is one of the best things that came out of the experience," Sameer says. HIV forces you to take care of yourself — not just your health, but your whole lifestyle. That means taking full responsibility for loving yourself and not putting it on somebody else.
Getting to Acceptance

It takes time to figure out how to live with the news that you're HIV positive. It's up to you to find the best way to look at it.
"I think the challenge is learning how to celebrate it," Sameer says. "You've got to turn your lemon into lemonade." It's a matter of accepting some limitations in your life while always valuing yourself.
Say, for instance, you can't travel to certain countries. "You're limited that way, but you don't have to limit yourself to other possibilities," Sameer says. "You're just now a special, elite group of people where only certain people will love certain people like that. You're not meant for everybody, just special people."
---
Sameer faithfully wears is his birthstone as a reminder to value what's most important – himself. Opals represent hope, happiness, loyalty and confidence.
---
What it Was Like to Learn About His HIV Status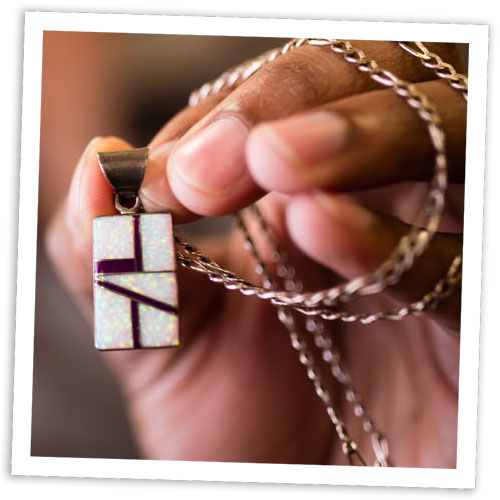 Sameer already knew a lot about HIV before his diagnosis. He got sick for a few days and had a rash that made him suspect he might've been infected.
"I did feel like I had a, for lack of a better thing, a 'mini-death' at that time — a part of me I had to let go of. So that was hard. I cried, and I knew I was going to be fine. I just knew I was going to do whatever I had to do to make it work."
Once he knew the truth, he started thinking about what was coming next.
"I guess my true feelings were nervousness, anxiety waiting for the confirmation, but then also hope, and this idea of resiliency that I was going to make it, whatever that looked like."
Why a Support Group is so Valuable
Sameer is a true believer in the value of an HIV support group.
"I think it's critical to help you not feel alone, not feel depressed, and not feel like you're struggling by yourself, that there are other people that can relate to that.
"It's helped me a lot because earlier with my diagnosis I was pretty much an independent person. But when I got to leadership conferences and other things and met other people that were poz, I realized there are other young people, people younger than me, people born this way, and they're making it, and they're okay, and they're happy, and they're struggling."
That sense of everybody being in this together is a huge comfort.
Starting Your Meds as Soon as Possible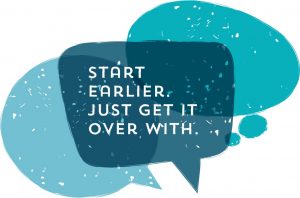 Sameer has specific advice for people who've just learned they are HIV positive.
"Start meds early if you can. It's very important. People told me that, but I kinda wish I started earlier.
"I didn't start until five years in. So, start earlier. Just get it over with. Give your body a chance to bounce back faster."
(Note this is Sameer's experience. Current guidelines are to start HIV meds right after diagnosis in almost all cases).
How to Face your Future
"I learned in grad school, but it makes sense for everything in life, that ''small is big and slow is fast," Sameer says. "It's really just one step at a time, just like Jordin Sparks said. Take your time for a moment, and it'll be okay."