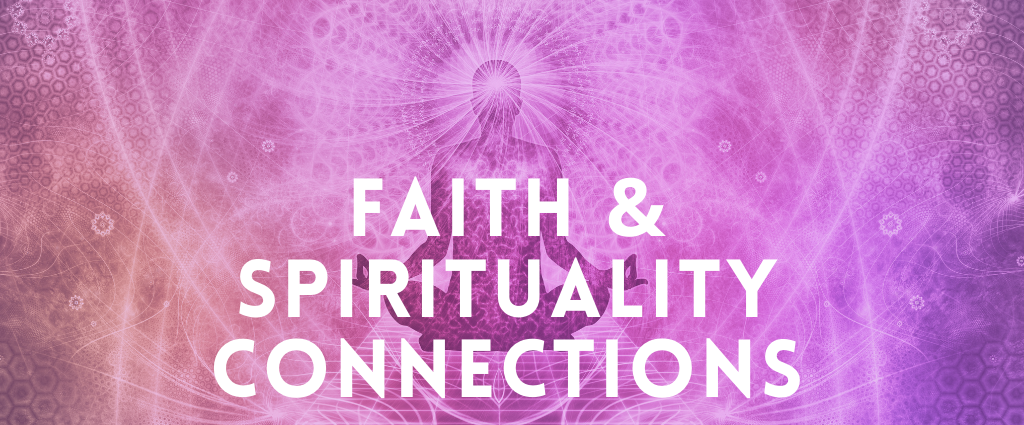 Faith and spirituality can play a role in our lives, however, we want it to! Faith and spirituality can provide care and centering whether in good or bad times. It can often serve as the foundation where inspiration and motivation spring.
Religion and spirituality are sometimes used interchangeably but, in many cases, people will separate a spiritual belief from a belief that is prescribed by "organized religion." Spirituality tends to be unique to each individual.
This is a good time also say: You're not required to have a faith or spiritual practice! It doesn't appeal to everybody and that's totally okay! No judgment, ever!
The best part of faith and spirituality? They are yours to define and shape. You can use it however you want!
Body, mind, and spirit are interconnected and essentially determine who we are as humans. Caring for our spiritual selves is just as important as monitoring CD4+ counts and viral load. Spirituality affects our physical health as much as medications, proper nutrition, and exercise. Faith and spirituality may include belief in a higher power or really whatever it means to you! There is no one-size-fits-all. Usually, these schools of thought have their value systems which may include love, justice, peace, mercy, compassion, kindness, or knowledge.
People who are spiritually grounded generally live longer and have improved quality of life. People who are spiritually centered have less stress in their daily lives (which benefits the immune system, and we are here for that! 👏 ), are happier and less likely to be depressed, and tend to develop stronger social support networks. Several studies show that people living with HIV who have solid support systems live longer, healthier lives. Ultimately, everyone benefits from some kind of spiritual involvement - whatever that may be for you!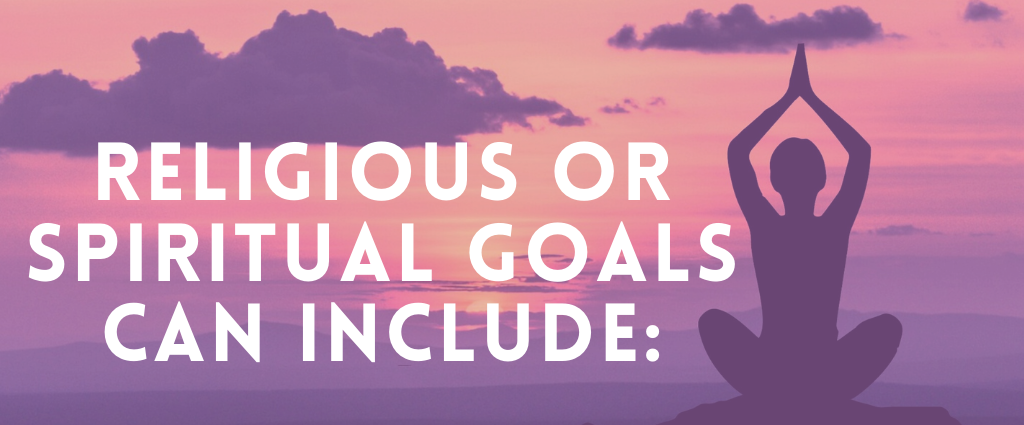 Religious or spiritual goals can include:
Creating a compassionate lifestyle
Encouraging personal mindfulness and self-reflection
Gaining greater self-acceptance and inner peace
Promoting positive thinking
Normalizing HIV in one's life
Establishing HIV as a part of self rather than as self
Unfortunately, there are times when religion can create barriers to HIV prevention and care. This can look like supporting abstinence-only teaching, opposing family planning or abortions, or demonizing LGBT folks, drug users, and sexually active women and youth. 💔  Such stigmatizing beliefs can be harmful to those raised within a certain religion, not only increasing feelings of guilt and shame but also adding to the isolation a newly infected individual can experience.
Spirituality or faith can be helpful in dealing with these issues including trauma. That trauma can come from multiple situations and can still be ongoing. Many of us are wrestling with trauma every day.
This is a driving force that also helps build community with others. Nobody likes to feel that they are alone in experiencing what they experience and therefore, they look to connect with other humans about things, experiences, and topics that matter to them and may have in common with others.
Whatever you believe in, just know that your friends at Positive Peers are here to love, support and respect that! 💖