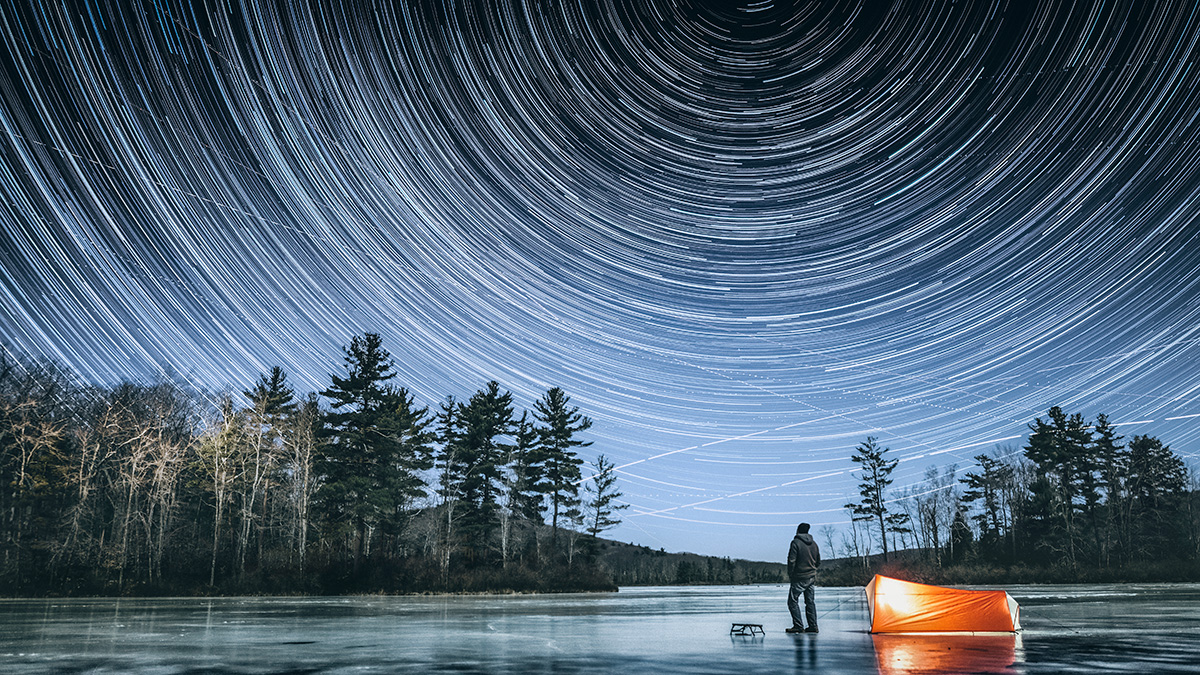 TRIGGER WARNING: RAPE, SEXUAL VIOLENCE
"The best thing that's happening for me right now, as a person with HIV, is starting to acknowledge the positive and having compassion for myself through hardships and pain."
Diagnosed at just 17, Samuel has been living with HIV for almost four years. It's been a long, hard road, but with the help of his family and support groups, his future is filled with hope and promise. 
Now ready to re-enter the world, Samuel wants to share his story and show that it's always possible to find the positive side.
Being underage
Samuel was in an explorative stage of his life when he contracted HIV. He was reaching out to older men through Grindr. "I didn't know better that I wasn't supposed to be having sex with these men."
One of these men initially used a condom but took it off and forced Samuel to have unprotected sex. The act is called 'stealthing' and is often used by sexual abusers to exert power and control.
"It was a form of rape, and I was unaware that it was until a close friend of mine was concerned and told me that what I had experienced with these men was just that. However, I still ignored this fact at 17". Samuel is still working through his feelings from that time, realizing that while he agreed to sex, he was also underage. He didn't know better and he definitely didn't want to have sex without a condom. It's only recently that Samuel has come to terms with the fact that he experienced sexual assault.
Afterward, Samuel felt something was wrong and went to Planned Parenthood to get tested.
Frozen
Samuel was alone when he received his diagnosis. He immediately entered a state of shock.
"I felt confused. I felt frozen."
He left Planned Parenthood and headed to the bus stop to go home. His first act was to call his mother, who was still at work. He vividly recalls trying to explain everything to her while being out in public, surrounded by traffic, just waiting for the bus. 
Samuel arrived home, went straight to the room he and his mother shared, and crashed onto the bed. His phone began to ring. It was his close cousin calling. She immediately knew something was wrong, asking him if he was okay, and it finally allowed Samuel to begin crying. "I felt like my cousin had just validated what was happening." He doesn't know if his mom reached out to her and asked to check on him, and that didn't matter. He found support through a family member. 
Parental support
Samuel returned to Planned Parenthood with his mother this time. He remembers the doctor being supportive and kind while she explained to him and mom what the next steps would be to begin HIV treatment. He began to cry, and so did his mother as the doctor gave him words of hope and encouragement. He feels grateful for the staff at Planned Parenthood. 
His mother was helpful during this process and made the appointment for him to see an infectious disease doctor. He received his medication and understood he had to take care of his body and strengthen it for the years ahead.  
But while regularly taking medicine and appearing "well and healthy" on the outside, it came quickly to Samuel, that his biggest struggle would be internal.
Facing it head on
"It takes hard work to take care of yourself physically and for me, my mental health has been the most challenging."
Following his diagnosis, Samuel sunk into a deep depression. He began to smoke weed to cope and found working and continuing his studies difficult. His mother sought out therapy for him. He couldn't commit to it as he reflects now that he didn't make that choice himself. At 18, he checked into a mental health hospital. "I felt depressed, numb, and suicidal".
Feelings of depression and intense anxiety are common for those receiving an HIV diagnosis, and they can be particularly fierce for someone so young. Luckily, Samuel was able to receive the help he needed. Once he was released from the hospital, he was transferred to a program where he could work on his mental well-being and wean off his dependence on drugs. However, he would return to the program several times as he struggled to maintain sobriety.
Samuel felt he didn't have a healthy friend group back home and didn't enjoy sobriety meetings. He has had "hiccups", this is what he and the therapist agreed to call it when he returns to a substance. Self-compassion is something he is beginning to embrace to help cope with feelings and shame when he has a "hiccup". Keeping his focus on healing, replacing substances with healthy habits and activities are something he believes will benefit him greatly in the long run. 
Moving forward
"I can really give credit to therapy."
Today, Samuel has benefitted from seeing a therapist for almost two years. Being diagnosed with Borderline Personality Disorder was challenging to accept. It's more comfortable and less stigmatizing to say he identifies with BPD symptoms rather than saying he is disordered. He's still fully committed to improving his mental well-being, combining it with hobbies like exercise, art, and listening to music. He feels that music supports him and grounds him. 
It's also been a time of opening-up. As Samuel has grown older, he's taken the time to reach out to real people, from his family to other support groups. Samuel was part of a PTSD and sexual assault survivors' group for a while and is beginning a DBT skills group to help him cope with borderline symptoms.
In addition to getting in-person support, Samuel joined the Positive Peers app. "Just to know that it's there is just a nice feeling." He looks forward to going on the app and checking for updates, reading posts from other users, and knowing meetings are coming up. He wants to engage and interact with other people living with HIV and he often attends Positive Peers' zoom support groups.
Finding the positive
 While Samuel's journey has been challenging, he knows the way forward is through self-love and understanding. For those newly diagnosed, he hopes his story shows that even though it's scary, from receiving the diagnosis to telling others, it's not the end of the world. "It's going to feel like your world has changed, you've just started your process of accepting that, and it's going to be okay." He understands that he is going to still have moments of hardship, pain, and knows that it won't last forever. "Therapy has taught me that life is about ups and downs. Healing is not a linear process."
Samuel has realized that his diagnosis pushed him to seek mental health support at a young age, something that will help him for the rest of his life. It forced him to take the time to work on himself and ensure he could keep going in the future. He's had to slow down to speed up into the life he wants. 
Today, Samuel sees a future full of positivity, acceptance, and hope. He's set his sights on healing, self-care, and embracing love and life's challenges. By sharing his story and connecting with others, he's showing that while it might seem impossible at first, living with HIV can be a happy, fulfilling, and meaningful life. Shooting stars have been a positive symbol in his life recently. He doesn't know exactly what they mean to him, and that doesn't matter, he admires that they have a momentary beauty as they drift and disappear into the sky. "Maybe they represent how nothing in life lasts forever, so it reminds me not to take the positive moments and loved ones in our life for granted. I feel deep gratitude when I remind myself of this." 
"They say the best blaze burns the brightest when circumstances are at their worst"


- Sophie Hatter (Howl's Moving Castle)