You don't have to deal with all this by yourself.
HIV support groups are full of people who've already been through what you're going through right now.
Fear, loneliness, confusion, brain overload — you've got it all, right? Well, don't worry, it happens to everybody when they learn they have HIV.
So…a support group is a bunch of people who hang out for an hour or so, eat lunch and talk about all kinds of things (not just HIV). You'll share knowledge, guidance and moral support.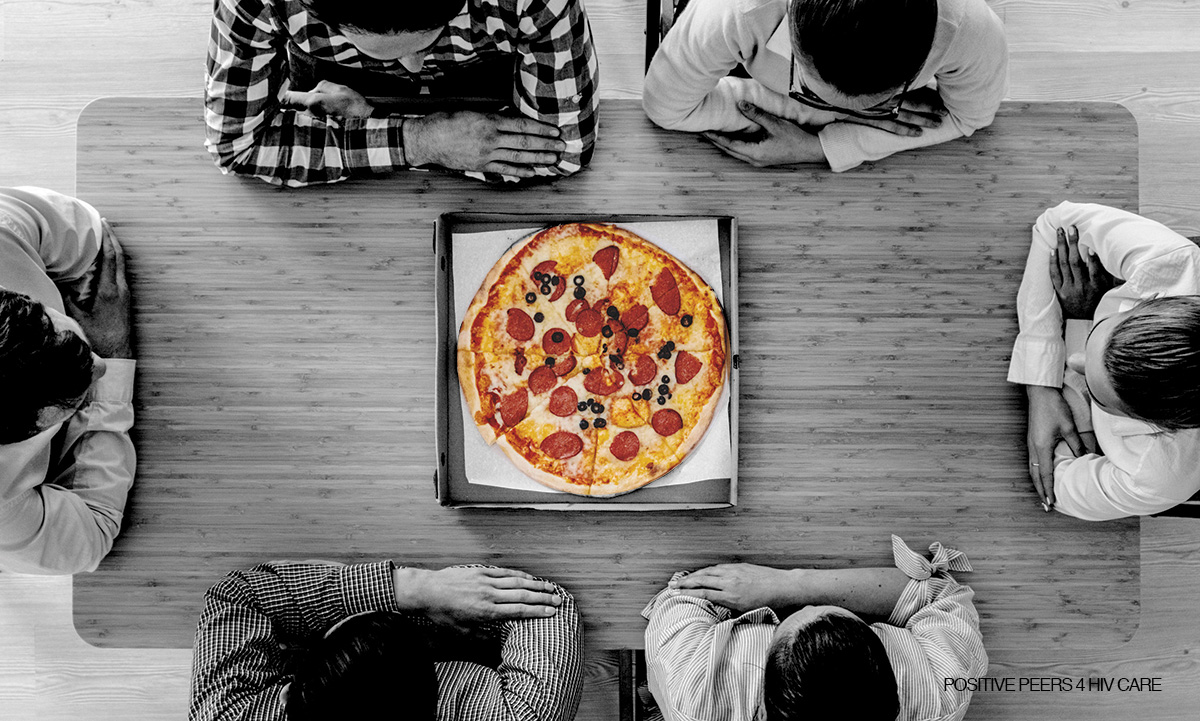 By: Jennifer McMillen Smith, MSSA, LISW-S, Division of Infectious Disease and medically reviewed by Ann Avery, Infectious Disease Physician at Metrohealth Medical Center
---
The Best Thing About Going to a HIV Support Group
When you're diagnosed, your doctor starts giving you a bunch of marching orders.
Get your meds and take them every day.

Get exercise and eat nutritious food.

Avoid drugs, and excessive drinking

Make sure your sex partner(s) know(s) about your diagnosis.

Do (or don't do) 47 other things not mentioned here.
No wonder you feel so overwhelmed.
The trouble with HIV is you have to follow all these orders for days, weeks, months and years. It's a huge pile of work and a lot of responsibility.
You need friends and friendly voices to help you carry the load.
Your HIV support group makes sure you have the support you need to do the right things and stay healthy.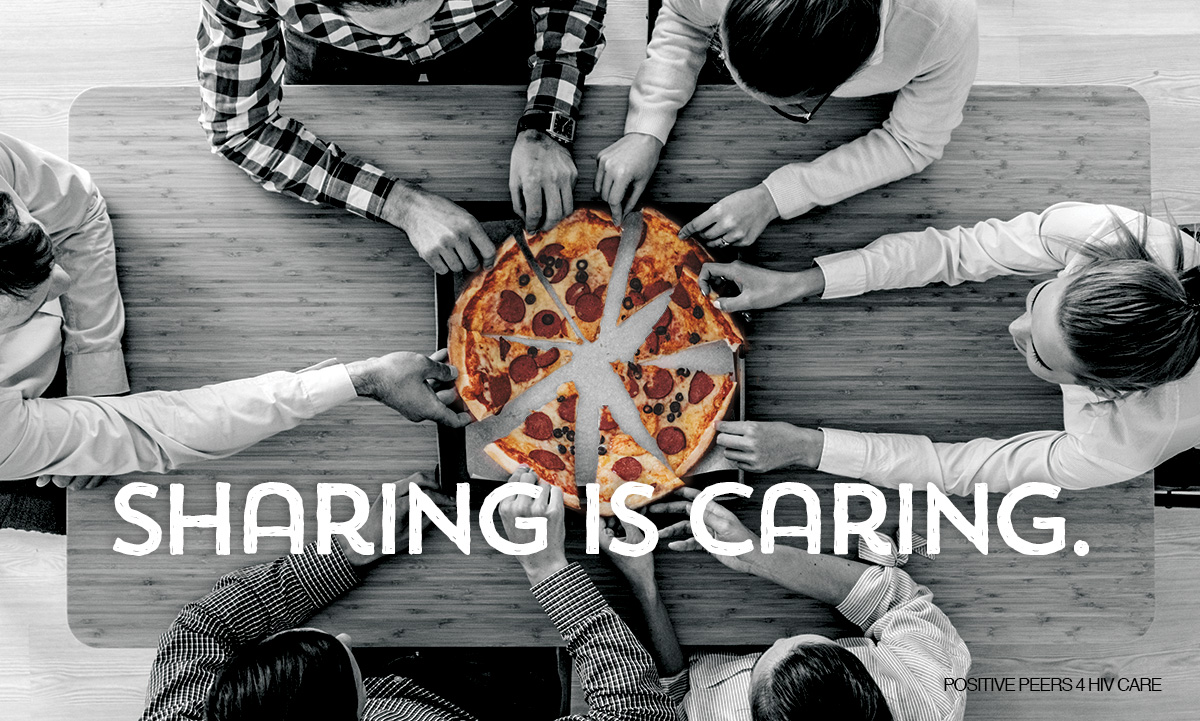 What's Going to Happen When You Join a HIV Support Group
Every support group meeting has a discussion. People might talk about:
Relationships: how to deal with parents, friends, lovers and co-workers now that you know you're HIV positive.

Meds: how to deal with possible side effects and tricks for remembering to take them every day.

Stigma: dealing with other people's reactions and judgments about HIV.

Privacy: who to tell you have HIV, and how to do it.

Staying positive: keeping your spirits up when life gets you down.
---

Come join our private, stigma-free, supportive community.
Health management tools with medication & appointment reminders.
Social networking in a community conversation & private chats.
---
There's More Than One Kind of Support Group
Some support groups meet in local hospitals and organizations. Others meet on the Internet.
They might not be devoted specifically to HIV. For instance, they could deal with substance abuse, mental health, racism — just about any issue where people have problems they need to talk to other people about.
You may go to one support group and decide you don't like the mix of people. That's fine, you can always find another one.
Some people are introverts and don't like to be around other people. If that describes you, you might be better off finding an online support group.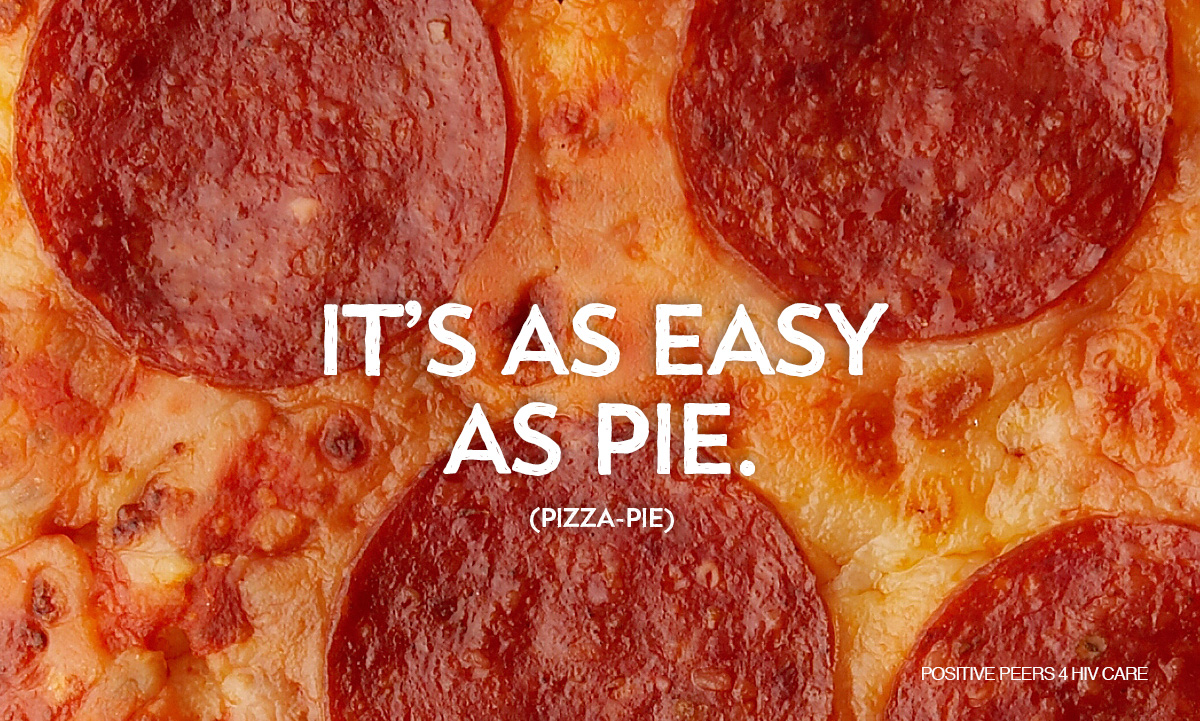 How to Find a HIV Support Group
Consider starting out at the clinic where you were diagnosed and ask the staff there if they know of any support groups.
If there aren't any groups in your area, you can find plenty on the internet. If you don't have a computer, go to your public library and ask to use theirs. Go to Google.com and search on "HIV support groups" and you'll start finding dozens to choose from.
Another great resource is the forum area of the website Poz.com. Check out the forum.
Greater Cleveland residents can find support group resources at Metrohealth or here on the Positive Peers website and our app.
Giving Back as a Volunteer
If support groups help you, you can return the favor by volunteering to help others. Ask about being a Peer Navigator or other volunteer at your hospital or AIDS Service Organization.
This is one more way to say HIV isn't in charge of your life. When you help other people stay healthy, you're helping yourself stay healthy. Everybody wins (except HIV, which is just as it should be).
---
Positive Peers is made possible through a U.S. Department of Health and Human Services Health Resources and Services Administration, HIV/AIDS Bureau Special Projects of National Significance (SPNS) Grant to The MetroHealth System. Click here for more information about the SPNS grant initiative.

Positive Peers is a private app for young people living with HIV. Learn how you can earn rewards for your participation.