This is Jen.
This is Jen presenting the AIDS Memorial Quilt at MetroHealth.
Jen is often one of the first people you get to meet during your HIV care at MetroHealth.
In addition to the daily one on one meetings with patients, she hosts a support group of young people with HIV. Once a month, they gather together and greet each other with smiles, hugs, laughs and "it's so good to see you."
They usually eat pizza and salad. They always talk about what's on their minds. And occasionally they get together to play pinball to share their ideas on projects -- like ideas for this site.  Pretty cool, huh?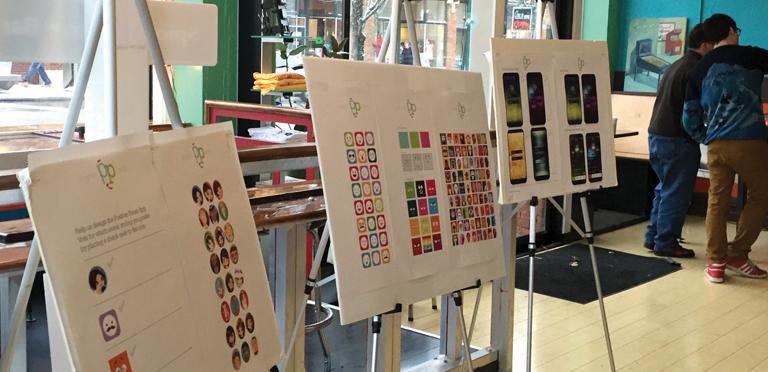 They are a cross-section of Clevelanders, in their teens and 20s and living with HIV. They are beautifully diverse: black, white, multi-racial and Latino. They are gay, straight, bi-sexual and questioning, from the city and the suburbs. Some are in college, others are working the daily grind at a job that just pays the bills, still others are striving for their GED.
The common thread that weaves the support group together is more than just HIV.
The common thread is a connection with each other, supporting and educating each other, and sometimes just leaning on someone else for support.
And, they've inspired MetroHealth to use social media to build community with people living with HIV -- becoming the brainchild behind the Positive Peers app.
Jen says you should really sign up.
You can do it.
Jen believes in you.
---
Positive Peers is made possible through a U.S. Department of Health and Human Services Health Resources and Services Administration, HIV/AIDS Bureau Special Projects of National Significance (SPNS) Grant to The MetroHealth System. Click here for more information about the SPNS grant initiative.

Positive Peers is a private app for young people living with HIV. Learn how you can earn rewards for your participation.