The Positive Peers App is available ONLY only through a confidential registration process. To register, call Josh Kratz at 216-778-8137.
---
---
Sign up and we'll send you get you started.
Positive Peers is a password-protected, tailored smartphone app with a private, stigma-free, supportive community to support young people living with HIV. The app is accessible only through a confidential registration process. Once you become a member, you can:
Connect with peers living with HIV in a stigma-free, supportive environment.
Chat one on one with individuals and get advice when you need it most.
Get info about sex, dating, life hacks, and LGBTQ topics when living with HIV.
Set reminders to take medication and track your health.
Use our relaxation techniques to help improve your mood.
Contact your HIV health care team: doctors, nurses, social workers, and additional support members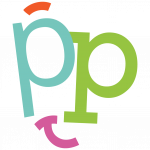 Learn more about our app features >
---
New Features

Custom Avatars
To help members get to know you better, you can now upload a personal image for your profile, or you can use one of dozens of avatar options to express how you're feeling.
Group Calendar
The calendar can be used to remind you of  doctor appointments, meetings, or important events. Your calendar also includes monthly events for the entire Positive Peers community. And more great updates are to come.
News and Alerts
See notifications when new posts are added to the community and the blog. The Positive Peers admin always has a message for the group in the "What's New" section at the bottom of the home page, too.
Join us today.
To register, call Josh Kratz at 216-778-8137.
---
This is made possible by a grant from the U.S. Department of Health and Human Services, Health Resources and Services Administration (HRSA), HIV/AIDS Bureau's Special Project of National Significance Program. It's contents are solely the responsibility of the authors and do not necessarily represent the official views of the government.
---