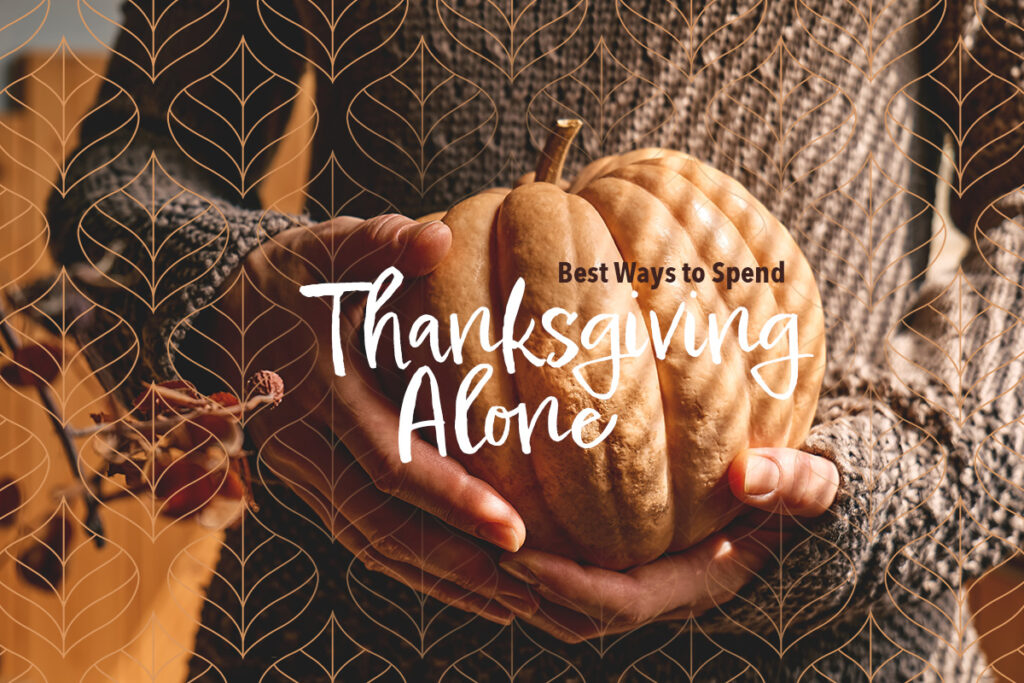 By: Louis Catania, Patient Navigator, Division of Infectious Disease and medically reviewed by Ann Avery, Infectious Disease Physician at Metrohealth Medical Center
---
Planning to go solo for Thanksgiving this year? 🦃 Hey, we get it — we've seen every reason under the sun for not spending time with our families.
If you want to just chill under the covers and take a load off, you go, boo. 🤗 You've earned it, and self-care is one of the best things we can do with our time off. And, of course, no need to worry about being bored! With a bit of creative planning, spending Thanksgiving alone can end up be enjoyable and fun. 🎉

It's kind of awesome, actually
Here's just a few plus points of spending Thanksgiving alone:
No demands: It's your Thanksgiving, and it can the best one you've ever had simply because you're in charge. 🧑‍🍳
No traveling: Guess how far you have to go to make that delicious feast? That's right, three steps to the kitchen. Or, nowhere, since there's always that option of placing a to-go order! 🍗
No stress: There are so many ways being with family for Thanksgiving can be stressful. Just think-- you can avoid getting stressed out by just… not… going? You're free, honey. Enjoy it. 🥲
No unnecessary costs: You're not paying for plane tickets or buying ingredients for foods you never cook. The only expense is you, and you're worth it. 💸
Use the holiday for some self-care justice
Self-care means something different to each of you awesome, amazing people, reading this article right now! At the end of the day, it's about allowing yourself to focus on your own needs.
If you took control and said no to a toxic family gathering, congratulations! If you're one of us that's been cut off from family, take a moment to notice how you're doing. Just because it's a holiday doesn't mean you have to be merry and bright too. You just do you.
The holidays bring treats – so start by treating yourself with some self-care.
Take a bubble bath, get your favorite takeout, and just listen 👂 to what you need in the moment. That's what self-care is all about — taking care of you, and only you.
This is your chance to leave all the year's worries behind. Wear what you want. Listen to the music you like. Wake up when you want to wake up. Have a cry. Eat some pie. Live. 💗
Cooking can heal, too
If you're planning to spend some time in the kitchen on your own this Thanksgiving, be sure to make it fun! Crank that 1-hour loop of turkey gobbles (it gets funny really fast, we promise — bonus points if you call someone the whole time and just don't explain the sounds in the background), and do it your way.
Maybe you want to:
Recreate an old classic recipe you haven't had since you were a kid.
Try a new, complicated dish you've been super anxious to try.
Go the non-turkey route and make something you actually enjoy eating.
Give up on cooking immediately and just order something.
No matter how you approach it, make it something you're looking forward to. It's not about the meal, it's about enjoying yourself (and your delicious food!).
Go local
You don't have to go far to have fun. Check out a local pub or event (maybe there's a concert going on nearby?). Join a local group (maybe search out a Gaymers Association in your area?). Sign up for the local Turkey Trot 🦃 🏃 🏅 (they always welcome walkers), get some exercise and socialize along the way – bonus points for wearing the turkey hat.
You could also do Thanksgiving alone… for the benefit of others. Helping other people is a really great way to spend your time, like volunteering at a local food bank, assisting at an animal shelter, fostering a kitten, 🐈 etc.
Create a Thanksgiving alone tradition
This can really be anything, as long as it feels special. We've heard of people writing down what they're thankful for on scraps of colorful paper, then sticking them on a poster so that they have a cool reminder of all the amazing things they're grateful for throughout the year. Cheesy, 🧀 maybe, but how cute?!
Try watching a favorite movie or TV show, and maybe it has nothing to do with Thanksgiving! Watching something you like is a totally valid Thanksgiving alone tradition. Time for that Vampire Diaries rewatch? Or, maybe you're reallly into The Godfather; it's one of many holiday favorites.
You could try to pick up a skill within 24 hours and post the results on YouTube the next day. We'd love to hear your rendition of Hey Jude on the uke. 🎶
Whatever it ends up being, make it your own, no matter how out-there your tradition might be. It's a great way to remember that no one can enjoy your life more than you. 💙
Chosen families
You've probably heard of Friendsgiving, 🫂 and it might be exactly what the doctor ordered. Our found family is often just as important, or more important, than any other group of people in your life. And, that's because we chose them.
Consider starting a group chat 📱. You and your friends might have to celebrate the day before or after Thanksgiving- who cares? Watch movies and eat plenty of food, while you're with people that love you. Sounds like an amazing Thanksgiving to us.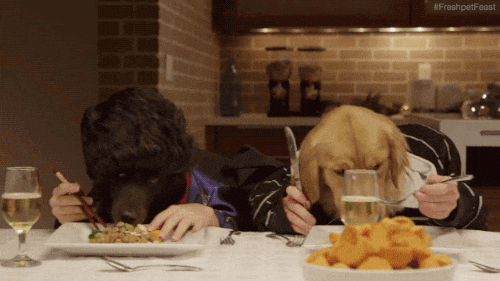 Go online
Have friends in far-away places? Consider hosting a virtual Thanksgiving, complete with activities. There are all sorts of cool ways to connect with each other through the internet—video calls, group chats, and don't forget about a good ol' fashioned phone call. All these make it easy to stay in touch.
There are also apps out there that you could join that are a self-care resource, like the Positive Peers app. If you're a person ages 13-34 living with HIV, head on down and sign up to join in and chat with other people like you-- it's quick, easy, and free!
And, for those of you interested in self-care tools and health articles, you can download the app today. Anyone can take advantage of certain in-app features. Personalized med reminders? Positive affirmations? Yes, please!
You've got this, and we're so proud of you. 💞