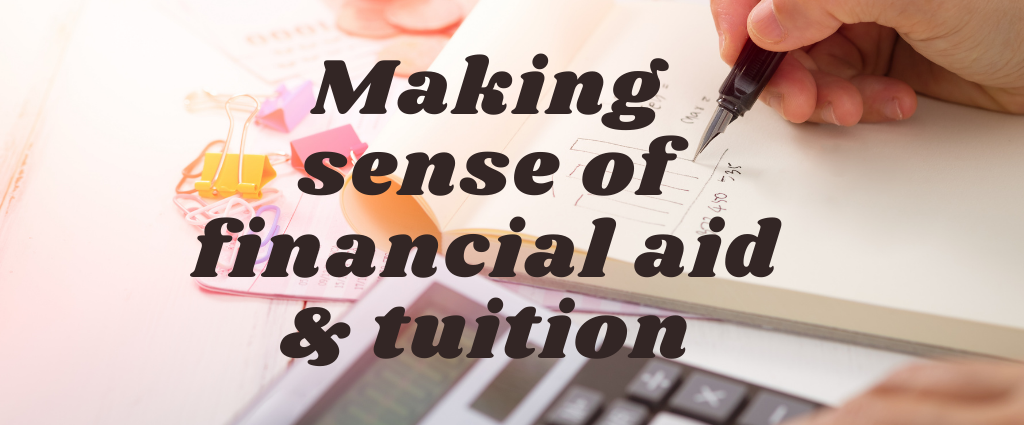 Pursuing any kind of education can be superrrrr stressful. (sigh! 😅 🙃 ) We totally understand. We also also applaud you if that's what you're doing right now! 👏 Leveling up in any way comes with its fair share of stressors. Paying for school is a huge cluster of confusion, but we want to help make it less stressful and give you some tips to help along the way!

First, the basics. 👉🏾
There are a lot of phrases used in financial aid and we want to make it clear what they mean. Many times, not knowing what those words mean, and come back and haunt your wallet down the road.
Cost of Attendance: The actual cost of a single year of college—including tuition and fees, books and supplies, housing, food, transportation, and personal expenses—as calculated by a school's financial aid office. This is the maximum amount your financial aid package (including all grants and loans) can cover. This is the FIRST question you ask when you speak with the financial aid office.
Direct Plus Loan: You can apply for these loans to make up the difference between your COA and your financial aid package. But beware: They have high-interest rates and they're dependent on a credit check. This may be an issue of credit scores are too low.
Direct Subsidized Loan: These are government loans for undergrads who can prove their financial needs. They have relatively low-interest rates. The interest doesn't start until after you graduate or leave school.
Direct Unsubsidized Loan: Still low interest, but the interest starts accruing immediately (versus when you graduate). This means that after your six-month post-graduation grace period expires, you'll be on the hook for more cash than you first borrowed. The upside is you don't have to prove your financial need and there are higher caps on what you can borrow. Score! 🙌🏾
Federal Work-Study: Work-study jobs are available only to students with demonstrated need—and since the government pays half your wages, you can't make more than your designated "award." These jobs are usually on campus and pay minimum wage.
FAFSA: This application is where you answer all kinds of questions about your or your family's financials and you'll receive an estimated aid report, which the government and your school will use to determine how much paper to kick you
Interest: Interest is what you have to pay back in addition to what you actually borrowed. They're written as percentages (%). Low interest rates (below 6%) are the best options. Stay clear of high interest rates.
Grants and Scholarships: Grants tend to be based on financial need, while scholarships can also be based on merit. What matters is that you don't have to pay them back. It's almost free money but may come with a requirement like maintaining a certain GPA. When you get a breakdown of your financial aid package, ask if they can add more. Asking is always worth it. The school may have wiggle room to add more grants and scholarships. It's also important to ask if these grants and scholarships are guaranteed every year. Some are nonrenewable and last only one year.
Pell Grants: These federal grants are awarded to students with demonstrated financial need. This isn't a ton of money but can still be very helpful in filling in any gaps.
There are many traps to look out for especially when it comes to anything with the word "loan" in it. For one, A loan that charges unexplained fees or has an unfixed interest rate. In other words, run farrrrr away from those kinds of loans! 🏃🏿‍♂️
Next, A for-profit college that's promising too much and pushing too hard (which is basically all of them).
A campus debit card that charges you fees.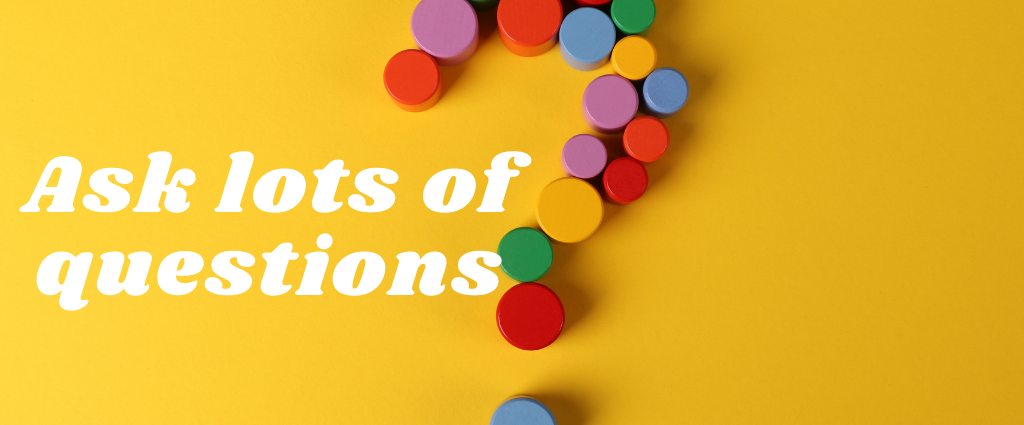 Lastly, a promise of "loan forgiveness" should raise red flags. Make sure you ask plenty of questions before signing the dotted line. Be sure the "loan forgiveness" terms work for YOU. The terms should always work for you as you invest in your future.
We want to see you succeed and make the best choices, and wish you all the success as you navigate financial aid and your education! You're worthy of this, but the headaches shouldn't outweigh the good things. Please speak with a financial aid advisor AND graduates of the program you're interested in. This will help you avoid the pitfalls and huge bills down the road.