Did you know that 1.2 million Americans over the age of 12 have HIV, and more than 50,000 are diagnosed HIV positive every year?
And how about this fact: About 156,000 people in the U.S. have no idea they've been infected.
Those are just a couple figures plucked from the masses of data on HIV that the U.S. government collects every year. And these are not just numbers: they're people like you.
HIV statistics in the US reveal how big the epidemic is, and who's getting infected. Let's take a look at some of the most important facts from the Federal Centers for Disease Control and Prevention (CDC): Highest-risk groups for HIV infection
Highest-risk Groups for HIV Infection
Men who have sex with men — MSM for short — are most likely to become infected with HIV. MSM include gay and bisexual men and are estimated to be roughly 4 percent of the U.S. population yet they accounted for 67% of all new HIV infections in 2014, according the CDC.
Here's a look at new HIV infections in 2014, separated by risk group:
Black MSM: 11,201
White MSM: 9,008
Hispanic/Latino MSM: 7,552
Black heterosexual women: 4,654
Black heterosexual men: 2,108
Hispanic/Latina heterosexual women: 1,159
White heterosexual women: 1,115
Persons 13-29 years old: 17,601 (that's 40%!)
African-Americans have been particularly hard hit by the HIV epidemic, especially gay and bisexual youth. Despite African Americans representing 12 percent of the U.S. population, they account for nearly half of all new HIV diagnoses in 2014. In a recent report, the CDC estimated that 1 in 2 Black gay and bisexual men will become infected with HIV in their lifetime (that's 50%!).
Individuals who identify as Hispanic/Latino are also becoming infected at higher rates. Although Hispanic/Latino persons accounted for 17 percent of the U.S. population in 2014 they made up 23% of new HIV infections.
Youth and HIV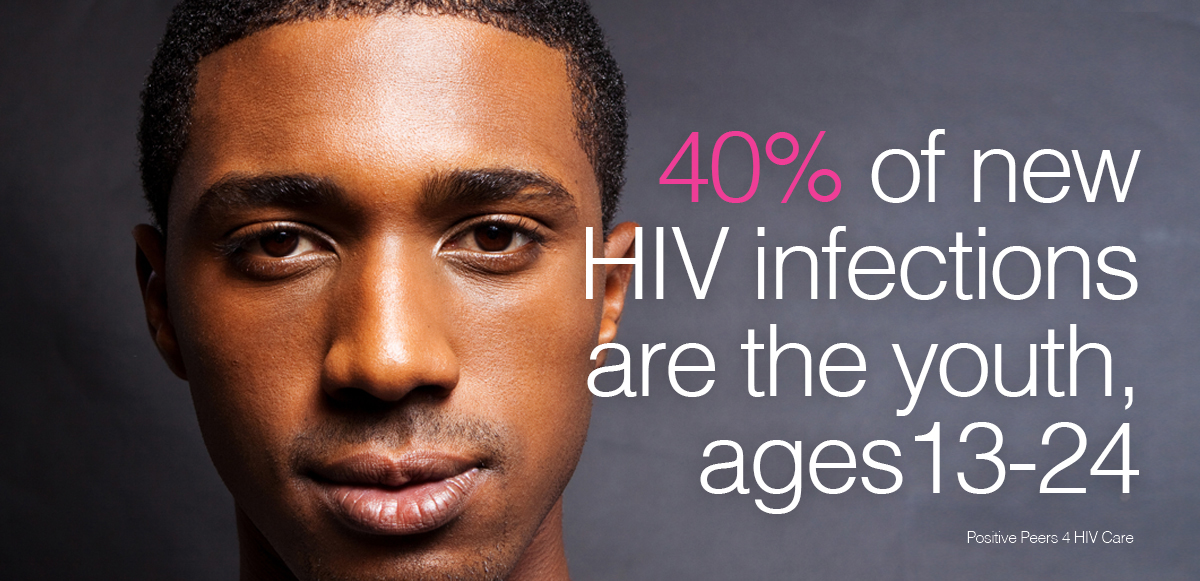 Young people, ages 13-29, are among the fastest growing group when it comes to new HIV infections accounting for roughly 40% of new HIV infections in 2014. Among those infected ages 13-24, 80% identified as gay or bisexual men and 56% were African American.
Youth are the least likely group to be linked to care and achieve an undetectable viral load. This is a serious issue to address and one which requires a collaborative and innovative approach to empower and engage youth in reducing their risk, adhering to treatment and making healthy decisions.
---

Come join our private, stigma-free, supportive community.
Health management tools with medication & appointment reminders.
Social networking in a community conversation & private chats.
---
Women and HIV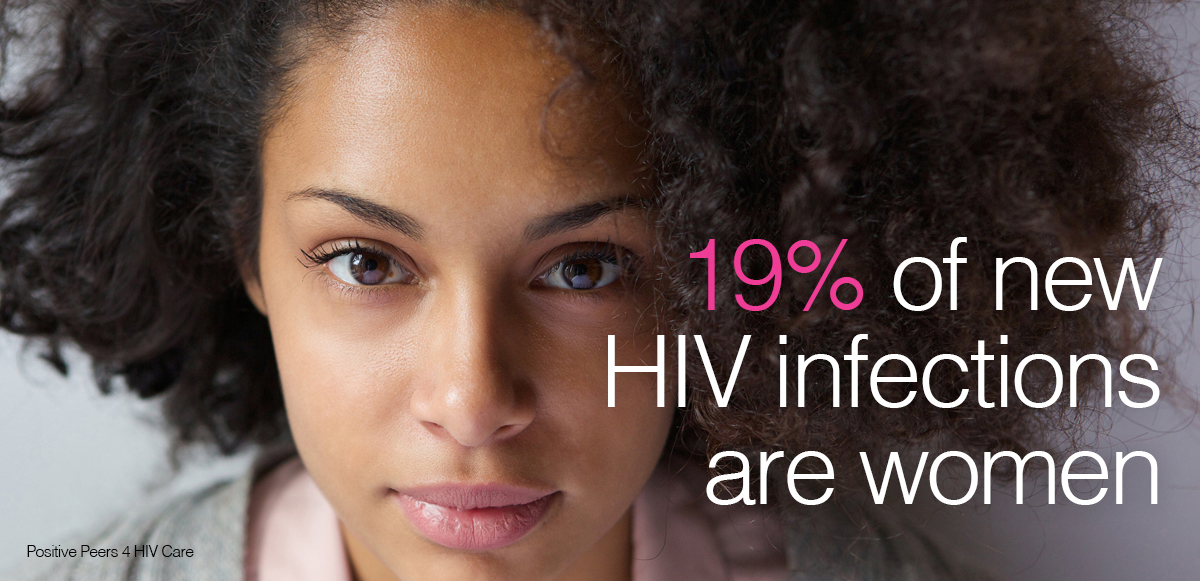 Women accounted for nearly 19% of new HIV infections in 2014 and of those women 84% attributed it to heterosexual contact. The rest were infected mostly by injection drug use. Among women, Black women were most likely to become infected making nearly 62% of all new infections. Notably, the rate of new infections in women has fallen 40% from 2005 to 2014.
HIV Around the World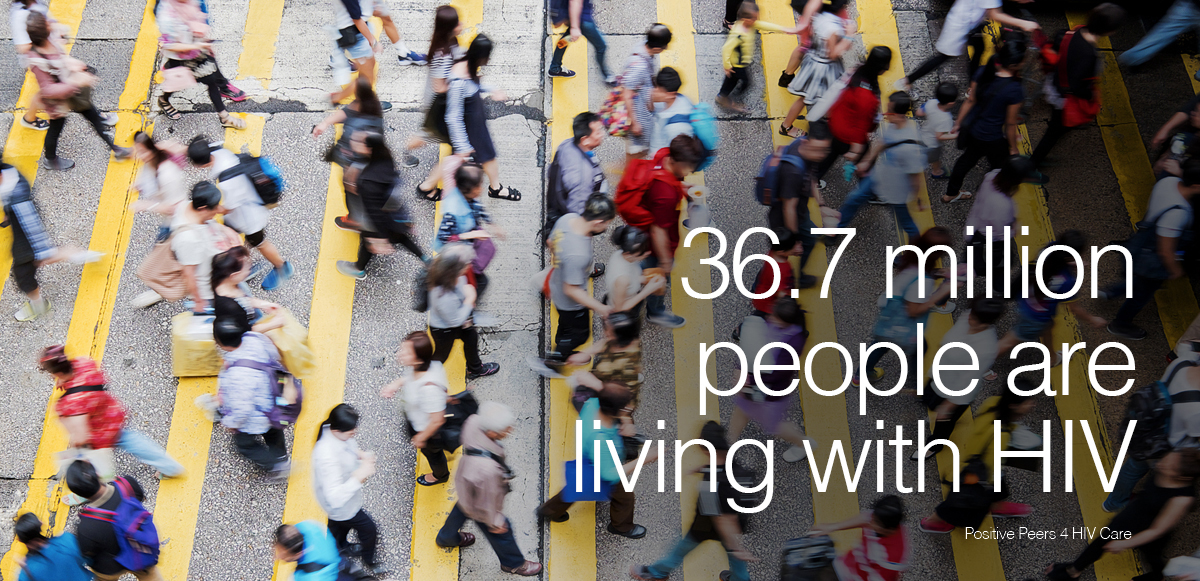 Here are some of the top stats from the United Nations for 2015:
36.7 million people worldwide are living with HIV.
2.1 million were infected in 2015.
1.1 million died from AIDS.
17 million were on anti-retroviral treatments.
Less than half of all the people with HIV are on anti-retroviral meds. This is a major challenge because HIV meds reduce people's viral loads and make it much less likely that they'll pass the infection on to somebody else. In fact, there has never been a recorded case of a person with an undetectable viral load infecting someone else!
While the road to an AIDS-free generation is still a long one, we as a species have made excellent strides. With the advent of PrEP (Pre-Exposure Prophylaxis) and PEP (Post-Exposure Prophylaxis) to prevent HIV, new and improved anti-retroviral medicines coming out nearly every year, and promising clinical trials on the horizon we have the tools we need to end this epidemic once and for all.
Already, our collaborative and organized efforts around the world have had good results. For example, 73% of pregnant moms living with HIV worldwide got treatments that prevented the transmission of the virus to their babies. Woohoo for healthy babies!
Let's keep up our can-do attitudes, continue the important conversations about HIV and smarter sex in our communities, encourage testing, engage those who need it in treatment, and support one another in creating a healthier, happier world for us all.
---
Positive Peers is made possible through a U.S. Department of Health and Human Services Health Resources and Services Administration, HIV/AIDS Bureau Special Projects of National Significance (SPNS) Grant to The MetroHealth System. Click here for more information about the SPNS grant initiative.

Positive Peers is a private app for young people living with HIV. Learn how you can earn rewards for your participation.