Check out the Positive Peers team at the 2016 National Ryan White Conference on HIV Care and Treatment!
While Jen was spreading the word about Positive Peers at #RyanWhite2016 in DC, she had the opportunity to ask her fellow healthcare peers what they were excited about from the Ryan White Conference.
Several thousand people gathered at the welcome bash to kick off the conference.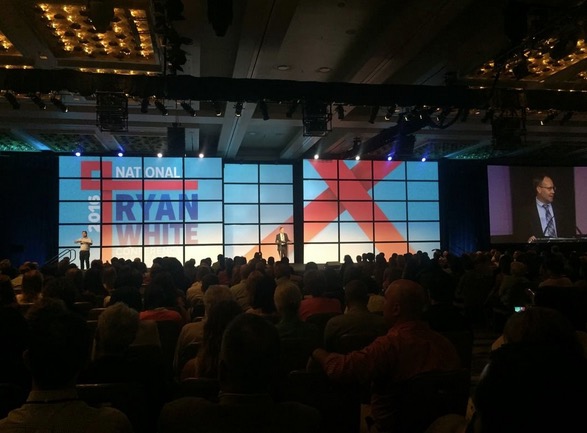 Once the conference starts, Jen got to show off her Positive Peers Health Abstract.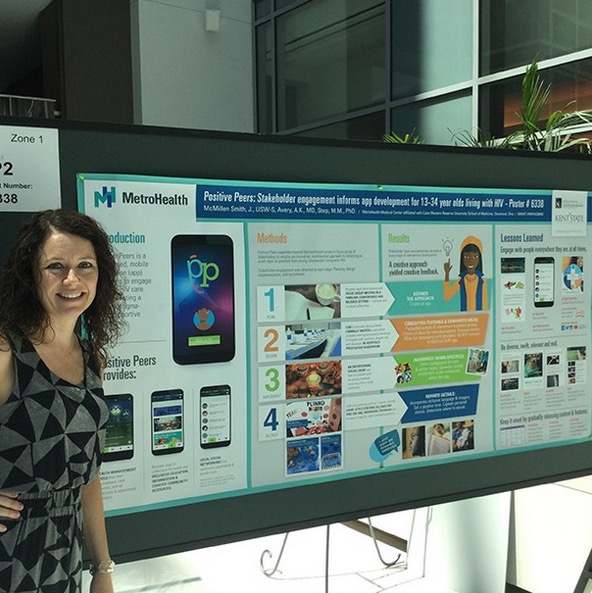 It was such a hit, she had to keep filling up the bin with Positive Peers information cards.
---

Come join our private, stigma-free, supportive community.
Health management tools with medication & appointment reminders.
Social networking in a community conversation & private chats.
---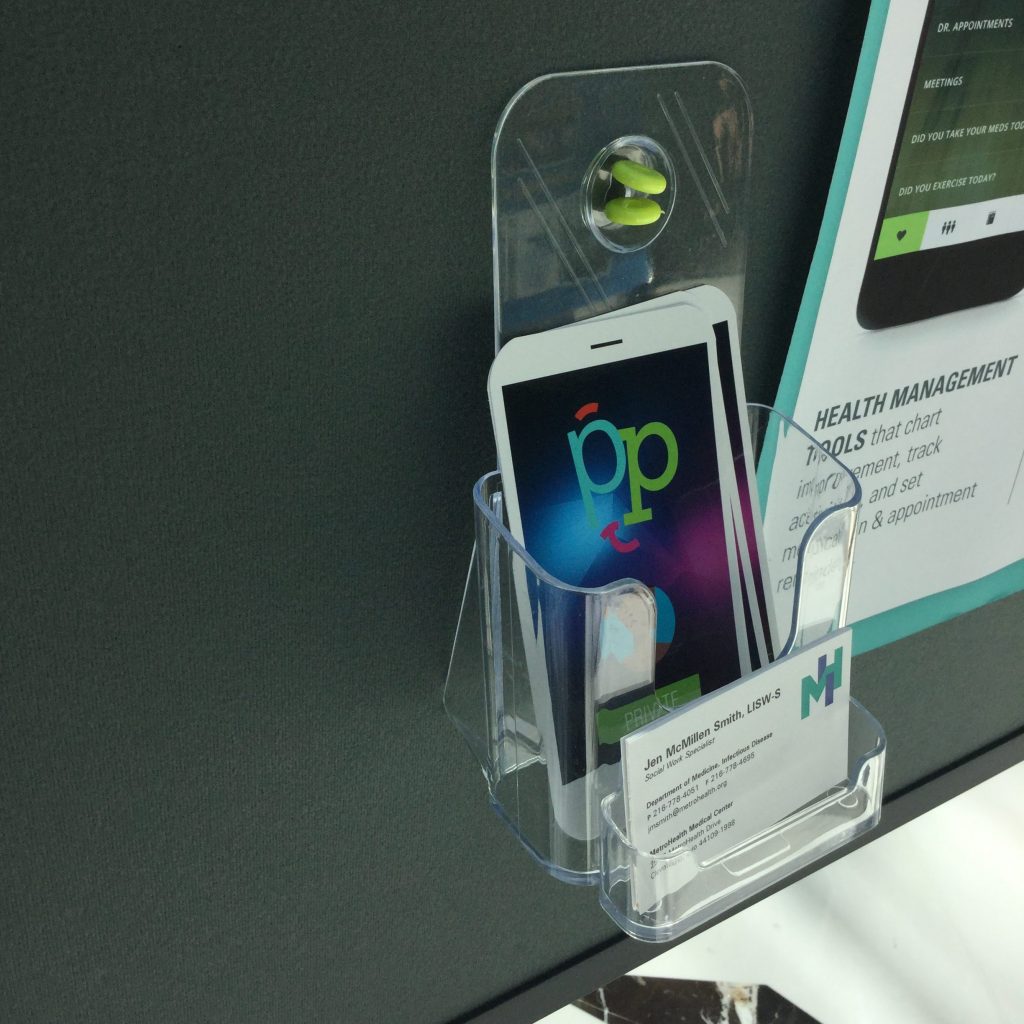 On a break from the conference, Dr. Ann Avery shows off how she walks the talk. She exercises every day to stay healthy—just like she tells her patients to do. Here she is doing yoga in a park in DC while on a break during the 2016 Ryan White Conference on HIV Care & Treatment.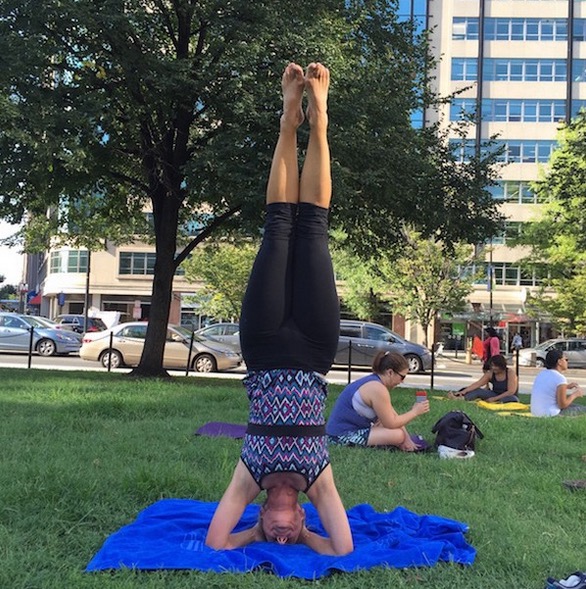 ---
Positive Peers is made possible through a U.S. Department of Health and Human Services Health Resources and Services Administration, HIV/AIDS Bureau Special Projects of National Significance (SPNS) Grant to The MetroHealth System. Click here for more information about the SPNS grant initiative.

Positive Peers is a private app for young people living with HIV. Learn how you can earn rewards for your participation.