Healthy living feels like work, am I right? 😓 That is true for most people, but when you have HIV it becomes necessary to exercise regularly 🚴🏾, eat right, and stay on antiretroviral therapy (ART) 💊... it's no wonder you might feel overwhelmed. But don't worry! 🤗 It's totally normal to feel that way. There's support out there to help you turn these tasks into daily habits.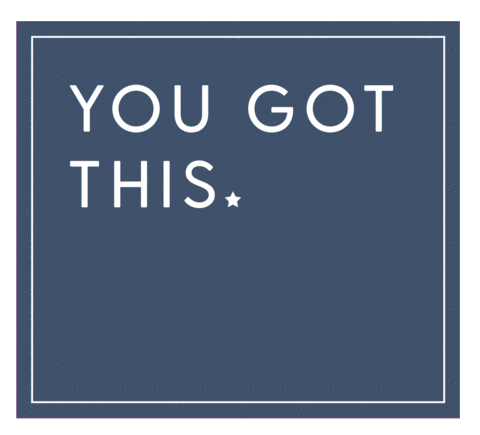 In fact, people are constantly finding new ways to help folx stay on track, because it's super important to stay in treatment. Advances in HIV medicine allow people living with HIV to live long, fulfilling lives. 💖 Let's break down what might be stopping you from taking your meds, and what can be done to help.
Feeling overlooked
It's common for people with HIV to feel as if they are not being heard or respected by their healthcare providers. There's no big mystery here 🕵️‍♀️; healthcare systems often are focused on the medical side of things and that can feel like you get overlooked.
Living with HIV is a very personal experience. When first diagnosed, every person goes through their own response – anger, denial, acceptance… the list goes on. The overwhelming feelings can lead some people to reject their medication 🚫, to express themselves negatively through substance abuse, or to neglect their personal health.
So, what are healthcare providers doing to achieve more than simply educating their patients?
What else is out there?
Many people find it helpful to know that encouragement, understanding, and motivation can come from other sources; usually from those that know what it's like to live with HIV. 🫂

Yep, we're talking support groups.
We recently spoke to Jen McMillen Smith, LISW-S, a social worker at the HIV clinic at MetroHealth in Cleveland, Ohio, where she facilitates support groups for those living with HIV. Some of the groups have started from patient requests. Here are a few that you might want to check out if you live near Cleveland:
🌮 Taco Tuesday: Meeting twice a month at MetroHealth, the Taco Tuesday group involves (you guessed it) tacos! Members of the group are tight, with the 'older young people' supporting newcomers. It's both a fulfilling and filling experience. 
And now MetroHealth has added a Virtual Taco Tuesday – a third meeting in the month. This meeting happens online via invitation and includes Positive Peers App members who are spread out across the US.
🧶 Knit squad: Ever tried to knit? It's super calming, and Jen noticed it gave her a sense of solace that she wanted to share with her patients. When you knit, you use both hands and both sides of your brain. This is called bilateral movement and it can help with emotional processing. People who have experienced trauma often find it calming. If you think this isn't for you, think again! Her crowd is not the typical old grey-haired woman in a rocking chair – the knit squad is a diverse group of all ages, genders, and races. Plus you get to make yourself a fabulous scarf in the process. 😉
🧘‍♀️ Yoga: Yes, we know 🙄, people are still talking about yoga. But don't knock it until you've tried it, yoga works! Exercise and mindfulness are important, especially for those living with HIV. The pandemic caused all of us all to spend way too much time on the couch, so Jen worked with Inward Compass Yoga Studio, which is owned by a yoga instructor living with HIV, to start an outdoor yoga group to help improve both psychological and physical wellbeing.

---
---
Expertise matters
Look, people who are living with HIV get each other's struggles. They've been there, are experts in what it's like to live HIV, and are generously showing up to support each other. When you attend a group, you get the time to truly listen and be heard, to tell your story, and learn what drives others. It's a collaborative, emotional, and empowering experience. 🥰
Jen told us one story about a young man born with HIV who was extremely frustrated about his situation. He absolutely hated taking his medication, and one day he came to a support group to express this. His group stepped up. They encouraged him to take his medication, coming up with ideas to motivate him. They set up text reminders and some offered to video chat him so they could take their pills together.
He accepted.
After figuring out how to consistently take his medication, he reached undetectable and shared his success with the group. Jen shared how ecstatic 🎉 the group was to hear his U=U news. It goes to show how support and motivation are the most powerful healers.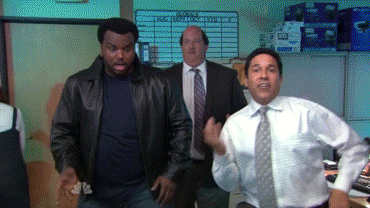 Finding Support
Places like MetroHealth provide support groups because they understand that it's important to look at the person, not the diagnosis. Unconditional love and encouragement are going to help people living with HIV through their journey, and that requires time and patience.
If you are struggling to find a support group of your own, why not join our Positive Peers app? 👋  It's an easy-to-use smartphone app that privately connects people living with HIV to a supportive community. If you want to know more about how to find a support group, you're in luck! We wrote a whole blog on the topic, here.
---

Come join our private, stigma-free, supportive community.
Health management tools with medication & appointment reminders.
Social networking in a community conversation & private chats.